Granite Place at Boulder Bay Champions Forward-Thinking Sustainability Practices in Lake Tahoe (Unpublished)
Posted on (Unpublished).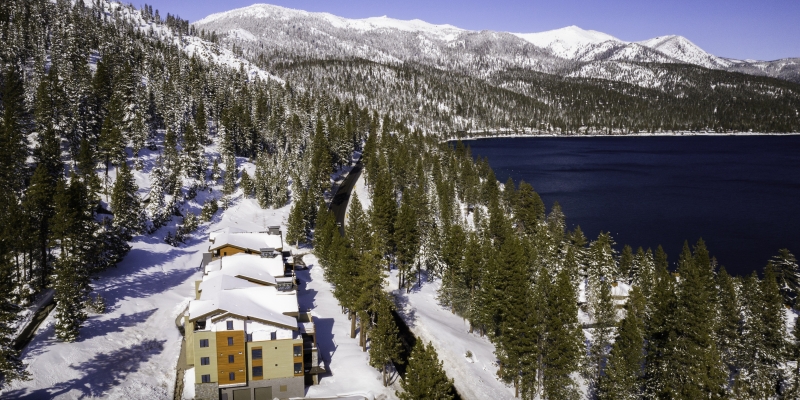 Granite Place at Boulder Bay, a collection of 18 exceptional new residences on Lake Tahoe's stunning Crystal Bay, is making significant efforts to protect its natural environment through innovative and resource-efficient land-planning, architecture and design. As the first phase in the Boulder Bay Resort development, Granite Place is raising the bar for sustainability-minded luxury living, combining environmental stewardship, superior residential design and concierge-style living for an effortless lifestyle amidst the beauty of Lake Tahoe. These efforts have been spearheaded by Roger Wittenberg, Granite Place's developer and a renowned scientist, entrepreneur, and inventor whose primary focus has been turning recycled materials into reusable products. Roger's most well-known venture, the Trex Company, has turned billions of pounds of recycled and reclaimed plastic into alternative wood products.
Following Roger's lead, the residences at Granite Place—designed in collaboration with award-winning OZ Architecture—are made with a thoughtful selection of environmentally friendly products and technologically advanced systems that are designed to last.
"The first offering in the grand vision of Boulder Bay, Granite Place is a major milestone in the renaissance of the area," says Roger. "We believe that with new, sustainable developments such as Boulder Bay, our beloved Crystal Bay will soon be experiencing a new heyday. We look forward to welcoming new residents to the property and showcasing all that this magnificent destination has to offer."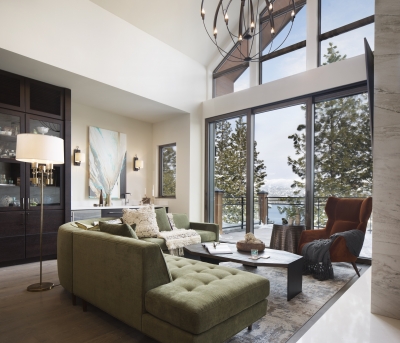 Boulder Bay has implemented several features that aim to protect its surrounding environment and prepare for increasingly unpredictable weather patterns. In an effort to avoid using harsh chemicals and salt—which can pollute and contaminate Lake Tahoe—all the passageways and roadways in the development are heated to encourage snowmelt. To preserve energy, the property was designed with high-efficiency condensing boilers, which circulate domestic hot water throughout the building, minimizing the amount of time water is running. All lighting is LED and motion sensor activated in public spaces, the building's sheeting is clad in fire-resistant ceramic coating and the property has a military-style design engineering room, where all pipes and valves are labeled and well protected from the outdoor environment.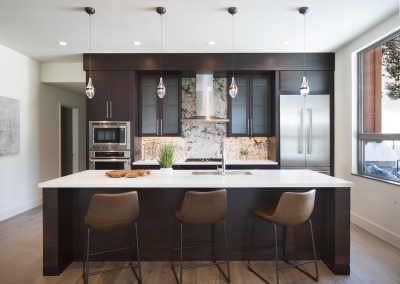 Each building in the Granite Place at Boulder Beach collection houses two- to four-bedroom condominiums ranging from 1,641 to 2,718 square feet, all of which feature high ceilings and expansive, light-capturing windows that frame sweeping lake views. The offering is located a short 20-minute drive from Northstar California, Squaw Valley-Alpine Meadows and Mt. Rose ski resorts, and minutes from numerous golf courses in North Lake Tahoe and Truckee. Residents will have access to Tahoe's year-round water sports, as well as hiking, biking and golfing.
Lifestyle amenities at Granite Place include a pet wash, an exercise facility, a spa—perfect for après ski—a cozy owner's lounge, game room, ski and golf lockers and access to Speedboat Beach, a low-key spot beloved by locals. Residents can also call upon the 24/7 concierge to check off a range of to-dos, from stocking their refrigerator to arranging tee times, boat rentals and dinner reservations.
The Boulder Bay Resort development is located on the Nevada side of the California and Nevada border, a setting that allows residents to enjoy all that Lake Tahoe has to offer, including the state's tax advantages. Residences, which launched sales in March, are priced from $1,650,000 to $2,900,000.
The Granite Place sales team is led by Sonya Johnston of Boulder Bay Real Estate, LLC. The first building is now complete, and move-ins have commenced. To learn more about Granite Place, please visit BoulderBayTahoe.com or call 775.413.5021.