Tips for Hosting a Great Thanksgiving in Palm Springs
Posted on Wednesday, November 6, 2019.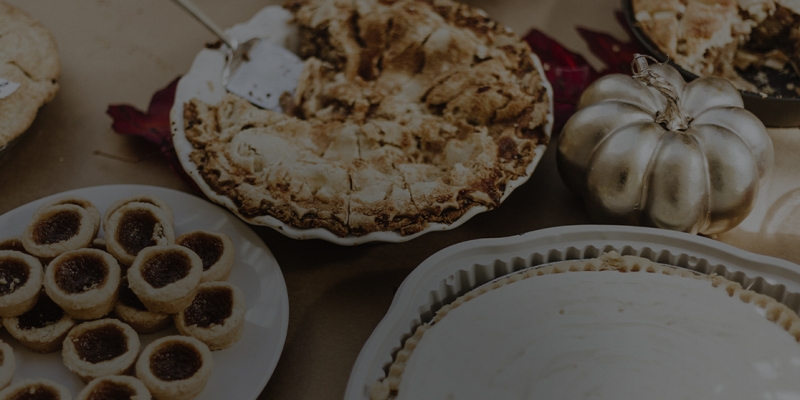 The Thanksgiving holiday is a few weeks away—and whether you're a seasoned host or a total newbie, these tips will help you have a holiday meal that is memorable and (maybe, somewhat) stress-free.

Make as Much Ahead as Possible - Alleviate some of the last-minute stress of the day by making as many dishes as you can in advance. Make gravy a week ahead of time and freeze it. Do prep like toasting bread crumbs a day or so beforehand, and choose appetizers that are no-fuss—like shrimp (frozen) with cocktail sauce.

Wake Up Early - For a holiday that requires down-to-the-minute planning and cooking, try to kick things off bright and early. Not only does this approach benefit your cooking schedule, but it might even allow for some down time before guests pop in—imagine that!

Make (Very) Detailed Lists - Channel your workday organization skills into planning for the day—create a Thanksgiving Google Doc to track of all the dishes you want to make, how long they'll take and when you plan to make them. Sharing on this platform is easy, so collaborating with guests who are contributing will be a breeze (and more comprehensive than a text chain).

Stick to the Basics - While being adventurous in the kitchen is fantastic in concept, Thanksgiving is all about the classics, so for dinner, consider sticking to the script. If you really want to sneak in some fun new flavors, online magazine The Kitchn advises make some bold moves with the appetizer course or with a few side dishes.

Offer Drinks for All Ages - Everyone enjoys holding a flavorful beverage as they mingle before the big meal, and being able to toast at the table—kids too! Take the opportunity to create delicious drinks for guests of all ages—from Sparkling Cranberry Punch to warm apple cider.