Vancouver Island Home Design Trends for 2020
Posted on Wednesday, January 15, 2020.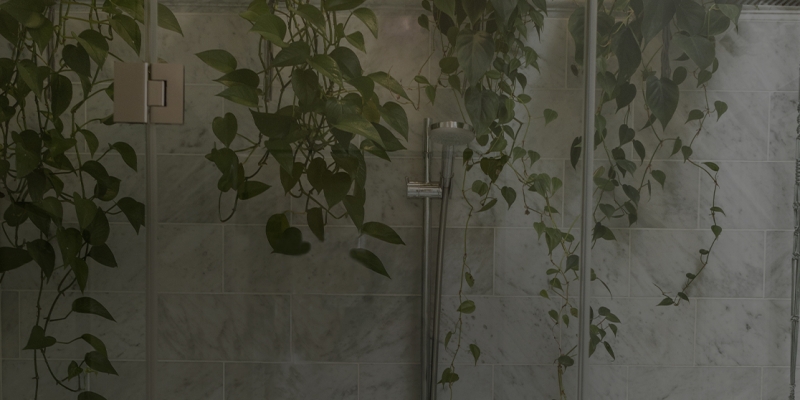 It's a new year and a new decade—now is the perfect moment to refresh your space.

Here are a few looks that are gathering momentum for 2020, culled from a range of trend-setting sources, from design fairs to fashion runways and beyond. Happy (re)decorating, Vancouver Island.

Bring the Outdoors In
Plants are in. Reports from Milan Design Week 2019—a trendsetting industry event—touted the prevalence of oversized indoor plants and interior accessories made to blend or mimic nature. It's easy to tap into this trend. Pick up some indoor-friendly plants, like hearty geraniums, lush ferns and succulents.

A Stylish Bathroom Sanctuary
Add a touch of high-end style to this hardworking space—invest in a colourful, patinated bathtub, a chic marble wall, add some plants (see above!) or change up the mirrors, hooks and towel bars to add character and convey more distinctive styles.

Eco-Friendly Furniture
Many designers are getting creative with more sustainable materials like concrete and bamboo, creating pieces that are simple, pleasing to the eye and sensitive to the environment.

Animal-Inspired Decor
Jungle-themed flair—inspired by fashion houses Gucci and Hèrmes—delivers eye-catching style with a touch of high-fashion. Avoid cowhide and faux fur and instead opt for bold decorative accents inspired by the jungles of India and Africa. Think deep greens, oranges and crimson expressed in posters, accent rugs and throw pillows.

French Modern Furniture
Keep an eye out for French Modern designs, identifiable by their rounded shapes and use of wooden cane. These designs have an innate approachability, a natural softness of form. Also look for non-symmetric, organic shapes in mirrors and accessories.

Get Creative with Pantone's Classic Blue
Bring some calming deep blue hues into your home—according to Pantone, Classic Blue (the institute's color of choice for 2020) exudes tranquility and stability. Add it to throw pillows, cozy blankets, accent rugs or decorative vases.

Colourful Kitchens
Kitchens are heating up. Instead of a stark, all-white palette, softer hues— light grays as well as warm and cool pastels—are becoming the go-tos. If eschewing white isn't your preference, consider adding pops of colour on the backsplash or warm-hued wood accents, which can be added with open shelving, countertops and portable bar carts.