Our Favorite Palm Springs Cafes
Posted on Wednesday, February 12, 2020.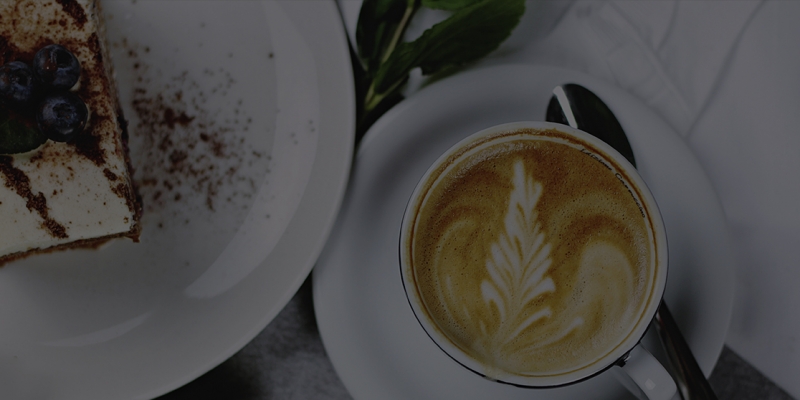 Great coffee, freshly brewed tea, delectable pastries—it's no wonder cafes are a neighborhood's social hubs. With atmospheres as varied and distinct as the refreshments they serve, here are a few of our favorite cafes in and around Palm Springs.

Koffi Coffee
A beloved Palm Springs staple, Koffi Coffee dishes up speedy breakfast plates—think grilled egg sandwiches, fresh-baked muffins and gooey cinnamon rolls—and handcrafted coffee beverages made from beans Koffi roasts themselves. Family-owned and operated since 2002, Koffi now has four locations around Palm Springs and Rancho Mirage. The original location on North Palm Canyon Drive in the Uptown Design District is a favorite for its Mount San Jacinto views and grassy outdoor courtyard.

Old Town Coffee Company
Located in Old Town La Quinta, this cafe is in the heart of a pedestrian-friendly shopping area and offers sunny outdoor seating—it's an ideal setting for enjoying a cup of organic coffee. Plus, their menu has a wealth of delicious items, from house-baked pastries to quiches, salads and burritos.

IW Coffee
This quick stop coffee shop in Indian Wells is known for its hearty breakfast bowls, delicious toasts (go for the avocado toast with feta cheese or the sweet Nutella and strawberry option) as well as its carefully crafted coffees.

Ernest Coffee
Whether you're in the mood for a vegan donut and an Americano or a pint of beer, Ernest Coffee has it covered. This versatile, stylish midcentury modern cafe on North Palm Canyon Drive is open until 7pm seven days a week and provides happy hour half-price house wine and $3 beers from 4pm to 6pm.

Gré Coffee House & Art Gallery
This is where coffee, tea, art, books and vinyl records unite. Why not pair your mocha with a vintage copy of Bowie's Young Americans? This multifaceted Downtown Palm Springs spot hosts weekly open mic poetry nights and acoustic live music performances. It's also home to a gallery that spotlights a new artist each month.