Our Favorite Vancouver Island Cafes
Posted on Wednesday, February 12, 2020.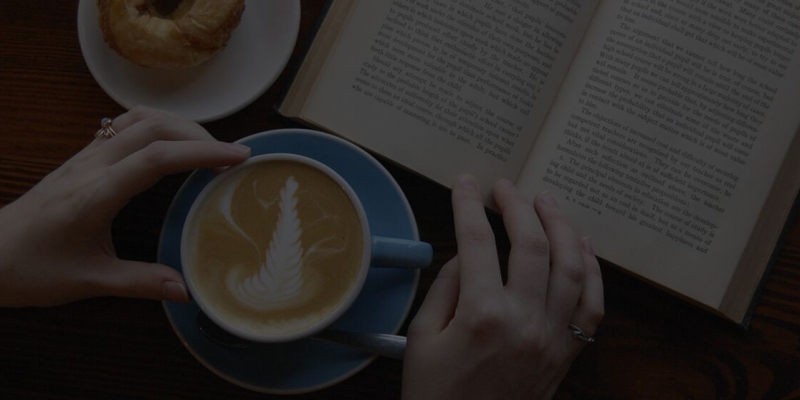 Great coffee, freshly brewed tea, delectable pastries—it's no wonder cafes are a neighbourhood's social hubs. With atmospheres as varied and distinct as the refreshments they serve, here are a few of our favourite cafes on Vancouver Island.

Pure Vanilla Bakery
While best known for its stellar custom cakes, this neighbourhood bakery has a cute cafe that serves freshly brewed coffee and has a quiet back patio with a distinctly European feel. Sip a latte and consider ordering a chocolate peanut butter cake—who needs a special occasion anyway?

Discovery Coffee
Discovery Coffee's beans boast tantalizing flavor notes like brown sugar, toffee, cherry and honey and with six locations around Victoria, it's clear their brews are hitting the spot for Vancouver Island locals. Plus, the Discovery Street location bakes up Yonni's Doughnuts fresh everyday—yet another reason to make a morning pit stop.

Drumroaster
This family-owned and operated coffee roastery and cafe has been pouring their brews at their sleek cafe on Cowichan Bay Road in Cobble Hill for more than a decade. The cafe also crafts fresh sandwiches, baked goods and treats.

Marta Cafe
Located in Victoria's Oaklands neighbourhood, Marts Cafe is a bright, sweet all-day breakfast and lunch spot with plenty of housemade (and locally sourced) baked goods. Tuck into the hearty Croque Collette made with toasted sourdough and topped with melted local cheddar and fried eggs, or indulge in the "Sweet Stack," a "bread pudding meets french toast" dish served with organic yogurt and fruit compote. Don't forget an espresso.

Caffe Fantastico
This family-run coffee roastery promises "a damn fine cup of coffee any day of the week," according to their website. Initially inspired by a trip to Japan in 1990—and the county's community-focused coffee culture—founder Ryan Taylor has expanded his coffee cart to three brick and mortar cafes around Victoria. In addition to carefully crafted coffees, Caffe Fantastico also hosts open mic poetry and prose nights as well as lively drag shows.

Sherwood
From daybreak to dust, this versatile cafe on Victoria's Pandora Avenue offers coffees and impressive eats—for breakfast, try the Breakfast Sandwich made with a brioche bun, egg, bacon, arugula, potato crisp, jalapeño and aioli. After 5pm, go for the Sherwood Cheeseburger with a cocktail or beer.

Fol Epi
Artisanal baker Clif Leir opened this cafe and bakery in 2009, and today it's a popular mini-chain with two locations, Fol EPi Dockside on Harbour Road and Fol Epi Yates on Yates Street. Both locations are known for their traditional Viennoiserie breakfast pastries like croissants and mouth-watering cream pastries.