Your Dreamy Weekend Getaway in Arcadia
Posted on Wednesday, February 5, 2020.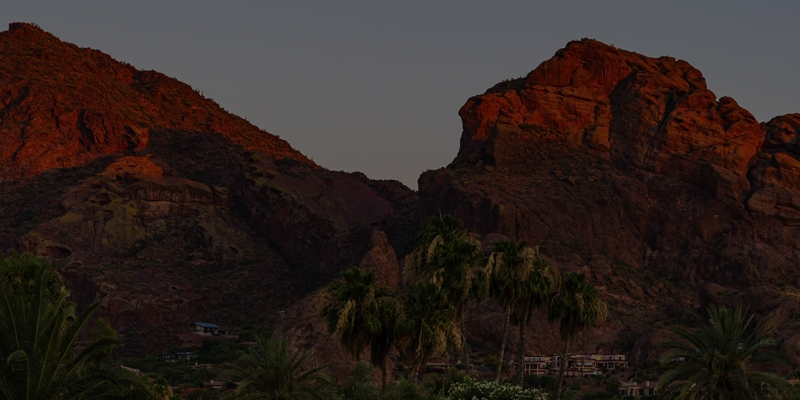 Ready for a weekend getaway? Here's a rundown of our favorite places in Arcadia—from local tea houses and happy hour destinations to exhilarating hikes, these are must-dos on your next (well-deserved) impromptu retreat.

START YOUR MORNING HERE - Stop by Teaspressa's first-ever brick and mortar location for an unforgettable cuppa. Choose a flavorful elixir—we like their Charles Grey black tea—and watch it be brewed fresh using a French press or Moka pot. Tea in hand, head to Chelsea's Kitchen—known for its locally-sourced, organic ingredients—and order the heart short rib hash or taco platter. Don't forget the white sangria, it's ultra-refreshing.

KICK BACK HERE - Soak in some sleek decor and people watch the hip patrons at The Vig, a restaurant and tavern with great beers and a cool, tree-shaded patio perfect for spring and summer afternoons.

SHOP FOR EVERYTHING HERE - La Grande Orange Grocery and Pizzeria is one of the area's most popular, multi-faceted locales—it's part grocery, part cafe, part breakfast bar and part pizzeria. Plus, they sell locally made shirts, candles, jewelry and more.

TAKE A HIKE HERE - While in town, make it a point to hike Camelback Mountain, the area's most striking natural wonder. The 3-mile Cholla Trail (while challenging) is super scenic and promises unforgettable views of the valley below. Just be prepared for heat (bring lots of water) and race yourself for the 1,540 feet of climb.

GET DRINKS HERE - Post-hike, end the day with tiki-style cocktails at Undertow, a delightful, subterranean bar inspired by an old-world ship. Craving some vino? Check out Postino Arcadia, a trendy wine bar adapted from what used to be a neighborhood post office. For an upscale feel, check out Century Grand, a new Art Deco-inspired bar and restaurant that opened just last fall.