The Agency Development Group - Current Portfolio
---
1030 Kings is an exceptional residential offering, featuring a collection of 25 distinct, contemporary condominiums situated on the historic Kings Road in West Hollywood. Showcasing innovative, sustainable architecture by award-winning, Los Angeles-based firm LOHA and highly curated interiors by MLH Design Group, 1030 Kings seamlessly blends angular, modern architecture on the exterior with light-filled, contemporary elegance on the inside.
---
353 Sunset is a boutique collection of eight private, waterfront homes offering effortless turnkey living along the scenic Sunset Lake. Four exquisite residences remain available for immediate occupancy, featuring masterful modern design and exceptional amenities, located moments from the shopping, dining and entertainment of Fort Lauderdale's thriving Las Olas Boulevard.
---

Poised to become the new model for extraordinary, modern architectural vision, Desert Palisades is artfully crafting the next chapter in the story of Palm Springs. Along the storied, sun-drenched hillsides of Chino Canyon, a new enclave is emerging, one that melds the rich, unmistakable heritage of Palm Springs with a mindful, forward-thinking design vision.
---
Estancia features a collection of 72 distinct residences situated within the beautiful coastal community of Santa Barbara, minutes from downtown and the picturesque waterfront. Capturing the unmistakable style and charm of the city, Estancia introduces a new brand of contemporary elegance, blending traditional Spanish Colonial Revival architecture and intelligent modern design.
---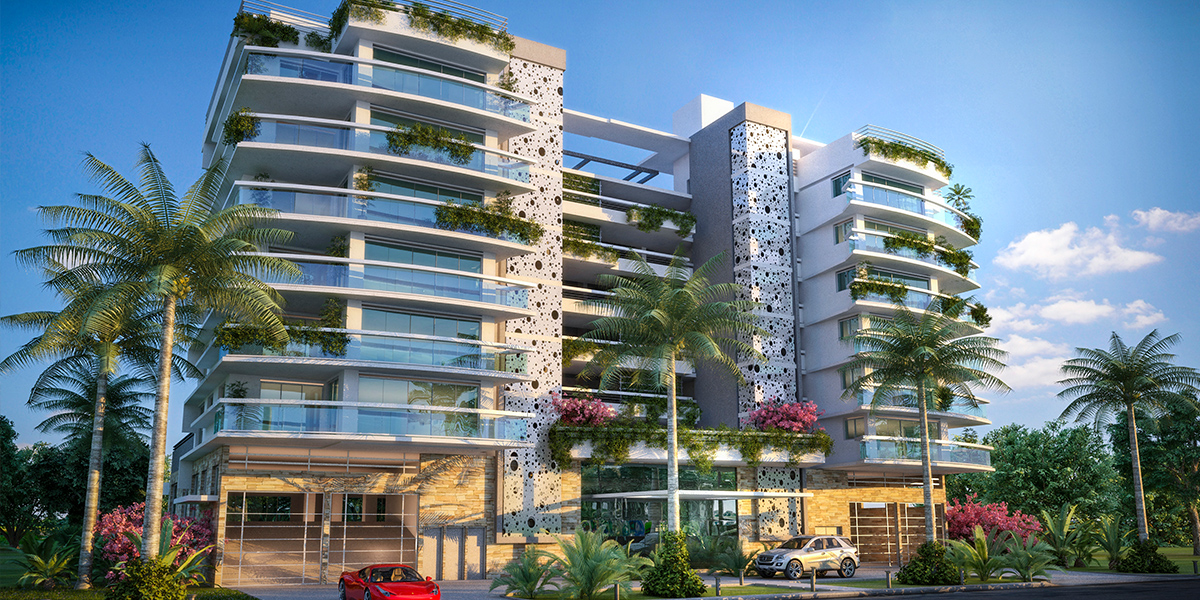 Bay Harbor ONE is a collection of 36 masterfully designed modern residences situated in the quiet enclave of Bay Harbor Islands, between Aventura and Miami Beach. Located moments from the exclusive shops and restaurants of Bay Harbor and a short drive from Downtown Miami and Miami Design District, the uniquely crafted property celebrates the pristine natural beauty of the island while fostering a sophisticated, amenity-rich living experience that brings the glamour and prestige of Miami to the forefront.
---
Gardenhouse is a collection of forward-thinking, modern residences and the first residential project in the United States from world-renowned visionary MAD Architects. Distinct Townhomes, Garden Flats and Sky Villas offer expansive, open floor plans and barrierless transitions to the outdoors from a coveted location in Beverly Hills.
---
Situated amidst the energy and excitement of Downtown Las Vegas, Juhl features an exceptional collection of contemporary residences and a host of exclusive amenities and services within moments of the city's most iconic destinations.
---
The Liddel is more than a place to call home; it's the Wilshire Corridor as it's never been lived before, catering to the more adventurous in style and spirit. A collection of 56 residences and private, residential amenities offer an unexpected blend of timeless sophistication and contemporary vision, embodying the casual, California model of living.
---
In a spectacular oceanfront setting less than one hour north of Puerto Vallarta, Mandarina will feature the new One&Only Mandarina, One&Only Private Homes, Rosewood Mandarina and the world-class Mandarina Polo & Equestrian Club, nestled within a tropical jungle landscape along a one-mile stretch of white-sand beach.
---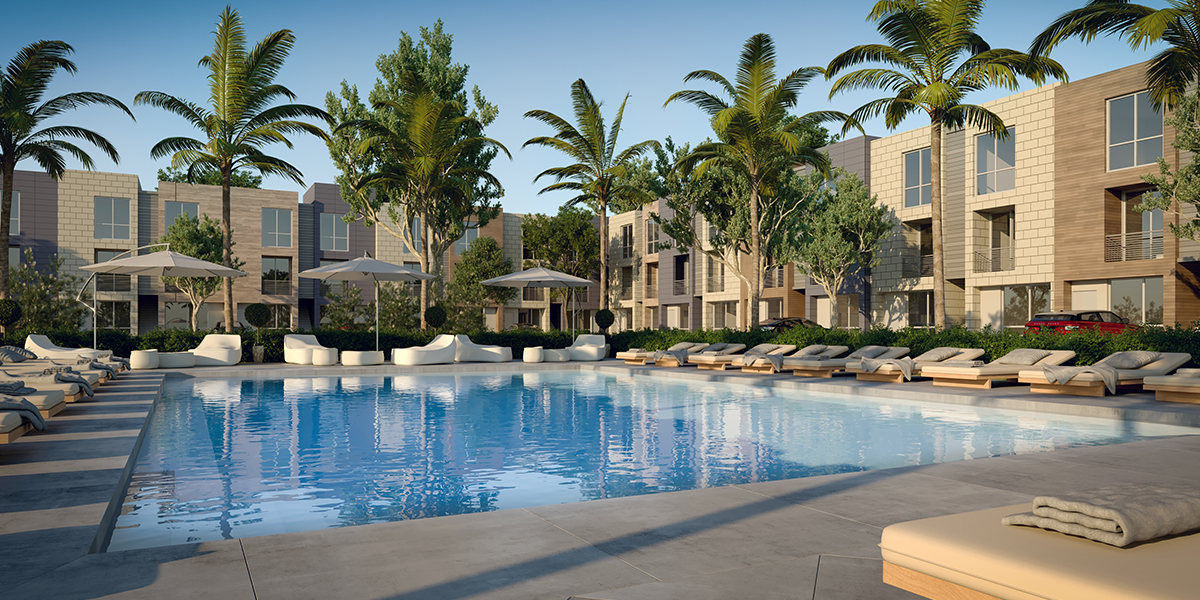 Aventura Village is a residential and retail destination in North Miami Beach, Florida featuring 96 townhomes and garden villas, 12 lofts and 7,200 square feet of retail space. The gated residential community features sophisticated, modern design and exceptional amenities situated amidst the vibrant culture, shopping and business centers of North Miami Beach and Aventura.
---
Mr. C Residences presents a limited collection of five distinct residences that pair homeownership with the luxury hotel amenities and white-glove services perfected by the Cipriani family at Mr. C Beverly Hills. Featuring sleek, contemporary architecture and effortless modern design, Mr. C Residences offers an incomparable lifestyle experience where the very best of Mr. C Beverly Hills is enjoyed in the privacy and comfort of home.
---
NuParc Residences is reinventing the modern lifestyle, presenting an innovative way of life in L.A.'s most desirable neighborhoods. Masterfully designed contemporary residences provide Small Lot Subdivision ownership while offering unrivaled walkability to the city's most dynamic culture, dining, shopping and entertainment.
---
The Agency New Development Group provides pre-development and design development advisory services to Wanda Group, the owner of the iconic mixed-use Beverly Hills property currently under development on the site of the former Robinson's May department store.
---

The Residences at The Sawyer presents an entirely new, sophisticated living experience that honors the distinct spirit and natural beauty of Downtown Sacramento. Situated atop The Sawyer, A Kimpton Hotel at Downtown Commons, 45 contemporary residences offer amenity-rich, full-service living within steps of the city's flourishing arts, entertainment, sports, shopping, and dining attractions.
---
A new, innovative residential mixed-use offering, Vica is introducing a thoughtful, contemporary living experience to the coveted Silver Lake neighborhood. Situated at Sunset Boulevard and Micheltorena Street, Vica features a collection of 31 distinct, contemporary residences, private residential amenities and 3,000 square feet of ground-floor retail.