Posted  on  8

Oct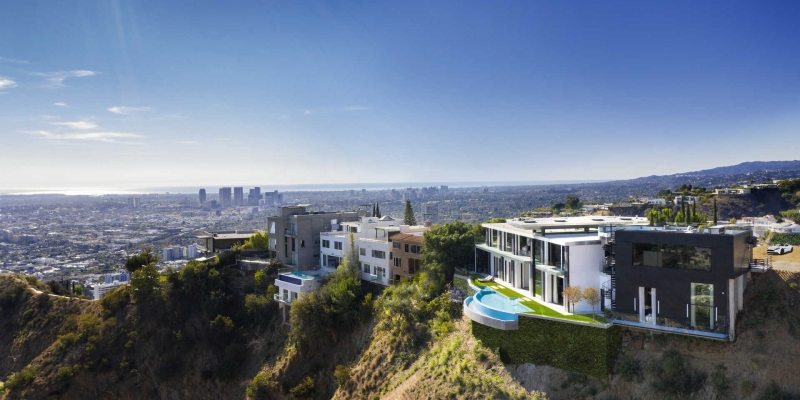 It isn't often that a property with such staggering views comes to market in the coveted Hollywood Hills. 1622 Viewmont Drive is perfectly positioned to capture L.A.'s most impressive panoramas. Set on an acre of hilltop land, this Hollywood Regency style home is from the imaginative mind of celebrity architect Michael Mueller, who studied under the iconic Frank Gehry. The peaceful enclave frames sweeping vistas spanning from the Downtown L.A. skyline to the Pacific Ocean and north to the Santa Monica Mountains.
"This home is a true architectural masterpiece. Michael Mueller designed it to not just frame the incredible views and exterior landscaping, but to make them an integral part of the interior living experience," says Farrah Brittany, who represents the property along with Mauricio Umansky. "You simply will not find an estate like this again."
The property itself was once owned by the late actor Leslie Nielsen, who sold it in 2003 to Mueller, who promised to build an extraordinary home. Five years of construction followed to create a superbly detailed and thoughtfully crafted residence. 
1622 Viewmont was recently highlighted on The Agency's curated Luxury Home + Lifestyle page featured on Dwell.com. 
Read the full story here and see more images of the home below.